- We work together with your insurance companies -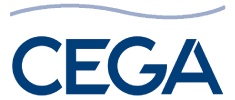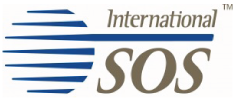 - And More... Coming soon! -
HEALTH INSURANCE INFORMATION
We have patients from all over the world from difference countries that carry a variety of insurance policies and coverage. We assist our patients to coordinate with their insurance providers in order to guarantee payment on their behalf.
To be more convenient for Health Insurance Policyholders, it is recommended to contact your insurance company to check your benefits, coverage and authorize when medical service is needed.
Only insurance companies which have contracted with The Tourist Clinic are applied for medical cashless service. The others, an advance payment would be preferable. The Tourist Clinic will issue a medical certificate and the bill for reimbursement directly with your insurance company. for claim the payment back by yourself.
FOR PATIENT SERVICE
1. Please present the following on your arrival at The Tourist Clinic
1.1 Passport and a copy of your passport with signature
1.2 Current medical insurance certificate or card
1.3 A copy of your insurance policy
1.4 And any other required by your insurance company to identify yourself
2. Patient will contact with your insurance provider / assistance company / claim agents regarding the approval of guarantee of payment for your inpatient medical expenses.
3. The payment guarantee / confirmation will be faxed to The Tourist Clinic normally within 24 hours if its policy covers. *However this may be delayed depending on
- Verification process of each company
- Not enough time to process the application, as the length of stay is too short
- Differences in the Time Zone, Weekends or Bank Holidays
- Pre-existing conditions or exclusions
- Terms and conditions of your policy
4. If your insurance company does not confirm the payment guarantee or delayed confirmation until you have been discharged which we are unable to process any insurance claim, you are required to pay The Tourist Clinic bill in full by cash or credit card and then file your medical certificate with the bill for reimbursement directly with your insurance company for claim the payment back by yourself.
5. You are required to pay the excess amount at the time of your discharge. There may be some expenses incurred that you are required to pay such as medical expenses or room rate that is over the limit allowed and personal expenses such as telephone calls, extra food or other services.
REMARK:
* Complete insurance information must be submitted during your treatment. We will not process any insurance claims once the patient has been discharged.
* Please be informed that we reserve the right to refuse to accept policies from some insurance companies at our own discretion.
* We do not accept government benefits insurance, veteran or social security insurance